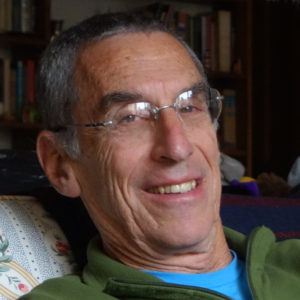 Mark Daitoku Esterman, Sensei, began Zen training under Rev. Seikan Hasegawa, a Japanese Rinzai Master, in 1969. He was ordained by Rev. Hasegawa in 1997 and served under him as Head Monk of Rock Creek Buddhist Temple 1970-2002, and Vice-Abbott 1999-2002.
Mark began studying with D. Genpo Merzel Roshi at Kanzeon Zen Center in Salt Lake City in 2003. He received Jukai (Receiving the Precepts) and Shukke Tokudo (Ordination) from Genpo Roshi in 2004, Hoshi (Lineage Holder) in 2010 and Shiho (Dharma Transmission) October 17, 2014.
He founded the Salt Lake Zen Group in 2012.
He may be contacted at mark@saltlakezengroup.org